Alice Sacks Johnston
Pennsylvania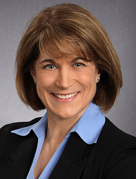 Schnader Harrison Segal & Lewis LLP
Fifth Avenue Place, Suite 2700
120 Fifth Avenue
Pittsburgh, PA 15222-3001
Tel: 412-577-5121

Email:

ajohnston@schnader.com
Web:

www.schnader.com
Ms. Johnston is the chair of the firm's Product Liability practice group.
Ms. Johnston represents clients in a range of complex litigation matters and a variety of industries. Her focus includes complex product liability defense, oil/gas/mineral and pipeline, mass torts and toxic torts, defense of pharmaceuticals and medical devices and restrictive covenant/non-compete actions, particularly in technology and product-intense industries.
She serves as national, local and trial counsel to the automotive industry, heavy equipment manufacturers and others in asbestos, benzene and toxic tort cases, and represents pharmaceutical clients in mass tort proceedings at the state and federal levels. Additionally, she has litigated claims related to trademark infringement, RICO, fraud, wage and hour, and other business-related litigation.
Representative matters in which Ms. Johnston was lead or co-lead counsel include:
Trial of an asbestos/mesothelioma death case against an auto defendant – defense verdict.
Frye hearings in Pittsburgh and Philadelphia resulting in exclusion of asbestos plaintiffs' causation experts.
Representation of one of a group of petitioners seeking public access to bankruptcy records impacting defendants in mass tort litigation.
Representation of employer in connection with the hiring of a cluster of employees from a competitor, all of whom were bound by non-compete obligations.
Pro bono representation of adoptive parents in termination of parental rights of birth parents, and successful conclusion of the adoption.
Her practice is complemented by frequent speaking engagements and publications. She has written and spoken on diverse topics such as product liability in the pharmaceutical industry, asbestos litigation, Frye and Daubert challenges to causation in toxic torts, personal jurisdiction, transparency regarding bankruptcy trust claims in asbestos litigation, and work-life balance.
No attorney can defend a product liability lawsuit adequately without a thorough understanding of your company's products and their uses. At Schnader, we have experience with a wide range of products, such as automobiles, chemicals, consumer products, industrial equipment, medical devices, and pharmaceuticals.
In addition, our Product Liability Practice Group has teamed up with Schnader's Environmental Practice Group to create a multi-disciplinary Toxic Tort Team. Our team has handled litigation involving innumerable metals, fibers and particulates, solvents, gases, and other chemicals.
Our Product Liability Practice Group also has joined forces with Schnader's Appellate Practice Group, one of the premier groups of appellate attorneys in the country. Clients retain our Product Liability Appellate/Post-Trial Team when faced with an adverse verdict or the prospect of an adverse verdict or to defend successful verdicts. If brought into the case prior to an appeal, our Appellate Team can help with the preservation of issues and establishing a complete record.
The breadth and depth of our experience allow us to provide our clients with the best possible service in an efficient and cost-effective manner.
Schnader Harrison Segal & Lewis LLP provides first-rate legal representation to corporations, municipalities, nonprofit organizations and individuals throughout the world. Our philosophy is to tailor each representation to achieve our clients' desired results. We take the time to understand our clients' business needs and priorities and respond with innovative, practical and cost-effective solutions.
Our clients span a wide array of industries, including aviation, manufacturing, insurance, education, banking, distribution, technology, energy, professional services, retail and real estate. With 160 attorneys located in seven offices around the United States, we leverage our team's business acumen, litigation skills, and industry knowledge to provide a full suite of legal services.
Since 1935, our mission has remained the same: excellence in practicing law, responsiveness to clients, and the provision of public service to bring about a just and ordered society. These ideals continue to shape our firm today, and are evident in the many honors bestowed on our attorneys, the significant number of women who serve in firm leadership roles and our deep commitment to pro bono work, nonprofit board service, and community involvement.