Bradley D. Shwer
Arizona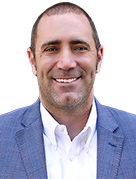 Thorpe Shwer, P.C
3200 North Central Avenue
Suite 1560
Phoenix, AZ 85012
Tel: 602-682-6106

Email:

bshwer@thorpeshwer.com
Web:

www.thorpeshwer.com
Brad is a co-founding partner of Thorpe Shwer who practices in the areas of products liability, personal injury defense, and business and commercial litigation. Brad co-founded Thorpe Shwer to create a law firm that provides quality litigation services, as well as a dedication to strong client relationships, efficient and aggressive representation, and personal service. In other words, Brad believes that clients should receive top-shelf quality plus top-shelf service.
He represents his clients in a variety of product liability claims, contractual disputes, business tort claims, personal injury defense, collections, franchise litigation, premises liability claims, insurance litigation, and deficiency actions. Brad has litigated and tried cases in numerous states around the country in both federal and state court. His clients are a diverse group ranging from Fortune 500 companies to individual entrepreneurs. They include product manufacturers, national franchisors, massage and spa providers, big-box retailers, ridesharing companies, restaurants, bars, transportation companies, railroads, financial institutions, software companies, real estate entities, medical practices, moving companies, and a wide variety of small businesses.
Prior to co-founding Thorpe Shwer, Brad served as a Director at Fennemore Craig. Brad is well-recognized and respected in the Arizona legal community, including being named of the top 50 lawyers in Arizona by Southwest Super Lawyers and one of the top 100 lawyers in Arizona by AZ Business Magazine.  He is also AV® Preeminent™ Peer Review Rated (the highest rating available), by Martindale-Hubbell and has routinely been named to the Best Lawyers in America list. In addition, the Phoenix Business Journal recognized him on its 2011 "40 Under 40" list of Arizona leaders and rising stars in the legal industry.
Brad is active in the community, including serving as an adjunct law professor at Arizona State University College of Law and as a founding Board Member for the PCH50 with Phoenix Children's Hospital.  He has previously served on the Board of Directors for the MVP Foundation and as the President of the Board of Directors for the American Liver Foundation.
Product liability involves claims that a product was defectively manufactured or designed, or an that an issue exists with a product's labeling, instructions, or warnings. Parties to product liability litigation include manufacturers, distributors, and retailers, while products include both commercial and consumer goods. To defend against product liability claims, we strive to understand the ins and outs of the product's design, engineering and manufacturing processes, the user environment at issue, and the product's use history.
We have defended many high-exposure products liability cases involving wrongful death claims, permanent catastrophic injury, brain injury, extensive burns, and permanent loss of earnings capacity. We understand that successfully defending our clients' interest depends on developing a systematic approach to the investigation of the cause of the event, the preservation of evidence, the selection of credible experts, and implementing a strategic plan for bringing a case to trial. Whether the case concerns a death, personal injury, or large property loss, our attorneys have assisted our clients at every phase of litigation including pre-suit investigations, discovery, trial, and appeal.
Thorpe Shwer is a Phoenix-based civil litigation law firm focused on achieving superior results in sophisticated, high-stakes legal matters.  We represent a broad base of clients from Fortune 500 companies and small and mid-sized businesses, to governmental entities and individuals throughout Arizona and across the nation.   Our attorneys understand the diverse challenges confronting our clients and strive to develop individualized strategies that best promote their goals and interests.
We thrive on winning tough cases.  Our firm consists of accomplished trial attorneys hailing from some of the largest and most prestigious firms in the country who have joined together to provide clients with a level of experience and service that is hard to match. Thorpe Shwer combines the capabilities and know-how of a large, sophisticated litigation practice with the individualized service and attention found at a boutique law firm.  Our size and structure ensures that our clients receive exceptional legal representation in an efficient, cost-effective, and creative way.
Clients choose Thorpe Shwer because they know our attorneys will give their case the effort and attention it deserves.  We build lasting relationships with our clients by taking the time to learn their long-term goals and how their businesses function.  We do not view litigation through the lens of a one-time problem, but evaluate the impact of a dispute on the client's overall business, including steps that may prevent similar disputes in the future. Our attorneys work one-on-one with clients to solve legal problems that have company-wide application and significance.  We frequently serve as national counsel for our clients, developing and executing long-range litigation strategies that support our clients' business interests.