Colvin Norwood, Jr.
Louisiana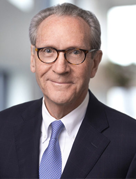 McGlinchey Stafford PLLC
601 Poydras Street
Suite 1200
New Orleans, LA 70130
Tel: (504) 596-2707

Email:

wnorwood@mcglinchey.com
Web:

www.mcglinchey.com
Colvin "Woody" Norwood is a nationally recognized trial lawyer whose practice focuses on defense of products liability litigation. He has represented Fortune 100 clients as lead counsel in jury cases throughout the United States. Joining cutting-edge presentation technology with plain language, he explains complex concepts to jurors and judges in a way that ensures understanding and optimizes the probability of a successful result.
Woody has tried more than 100 cases to a jury verdict in 15 states. His cases have involved heavy equipment, electrical generation and transmission systems, industrial plant design, helicopter accidents, automotive design, medical devices, marine propulsion systems, heavy truck design, and electronic control systems.
Drawing on his deep experience in products liability litigation, Woody also advises manufacturers on the litigation and regulatory risks associated with product design changes.
McGlinchey's Products Liability team's litigation experience ranges from single-plaintiff lawsuits to regional and national mass torts and class actions at both the trial and appellate levels.
Working in jurisdictions throughout the United States, we blend proficiency in technical subjects with extensive trial experience to achieve successful outcomes.
Our products liability team represents Global 500 manufacturers, distributors, and insurers in litigation involving:
Serious personal injuries and wrongful death
Economic loss
Defect claims
We take seriously our role as business advisor. In addition to counseling our clients through litigation, we take the long view on our clients' businesses, evaluating exposure and advising on federal regulatory compliance, instruction manuals, technical training, warning labels, and other measures to minimize future liability threats.
McGlinchey Stafford is a premier mid-sized business law firm that creatively delivers best-in-class, full-service, scalable solutions for clients nationwide by leveraging bold innovation, diverse talent, and leading-edge technology across its growing networked platform.
We are proud to provide firmwide resources to clients of various sizes and jurisdictions on matters at the local, regional, and national levels, as well as internationally. We have experience in more than 40 practice areas, including business; class action defense; commercial litigation; consumer financial services; insurance regulation, compliance, coverage, and litigation; intellectual property; labor and employment; products liability; public finance; real estate; and white collar/government investigations, among others.
Since opening our doors in 1974 in New Orleans, McGlinchey has expanded to 16 offices in 11 states and Washington D.C. that are strategically aligned to most effectively meet our clients' needs. Today, our 140 attorneys serve clients from offices in Alabama, California, Florida, Louisiana, Massachusetts, Mississippi, New York, Ohio, Tennessee, Texas, Washington, and Washington, DC. In addition, we have attorneys licensed in 32 U.S. states, districts, and territories.