Daniel J. Scully
Michigan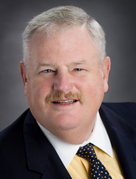 Clark Hill PLC.
500 Woodward Ave
Suite 3500
Detroit, MI 48226
Tel: +1 313.965.8468

Email:

dscully@clarkhill.com
Web:

www.clarkhill.com
Daniel Scully represents several major manufacturers throughout the state of Michigan and across the United States in the defense of product liability litigation and complex civil litigation.
Dan is an accomplished trial lawyer and advocate for his clients. With nearly 40 years of experience, he brings unparalleled value to his clients. A partner with Clark Hill PLC since its founding in 1996, Dan has tried cases to verdict in seventeen states and has published opinions in the Sixth, Seventh, Eighth and Ninth Circuits.
Dan's skill and ability has been recognized and acknowledged by several organizations as evidenced by his election to several highly prestigious organizations including American Board Of Trial Advocates, American College of Trial Lawyers, International Academy of Trial Lawyers, International Society of Barristers, Federation of Defense and Corporate Counsel and the International Association of Defense Counsel.
His experience has also led to the opportunity to lecture extensively at several law schools at the request of their trial advocacy professors. Additionally he is a Past Director of the IADC Trial Academy.
Education
J.D., University of the Pacific, McGeorge School of Law, Sacramento, 1980
B.A., California State University-Long Beach, Long Beach, California, 1977
State Bar Licenses
Michigan, California, New York, Illinois
Court Admissions
U.S. Court of Appeals, 6th Circuit, 7th Circuit, 8th Circuit, 9th Circuit
U.S. Supreme Court
U.S. Tax Court
Clark Hill's Product Liability attorneys represent clients involved in product liability cases and related issues on national, regional, and local levels. When faced with potential exposure from product liability litigation, clients rely on our full understanding of the issues involved in each case as we develop a responsive strategy to accomplish their goals.
Our Product Liability attorneys craft creative motion practices, settlement strategies, strategic appeals, and trial strategies for our clients involved in product liability matters. Whether the matter is a single case on the state level or requires a national coordination of discovery and development of national trial teams, we pursue unique alternative dispute resolutions and other creative approaches to settle cases. These include summary jury trials, mediations, facilitation, case evaluation, formal and informal arbitrations, and other techniques.
At Clark Hill, our value proposition is simple. We offer our clients an exceptional team, dedicated to the delivery of outstanding service. We recruit and develop talented individuals and empower them to contribute to our rich diversity of legal and industry experience.
With locations spanning across the United States, Ireland, and Mexico, we work in agile, collaborative teams, partnering with our clients to help them reach and exceed their business goals.