David L. Ayers
Mississippi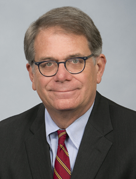 Watkins & Eager PLLC
The Emporium Building
400 East Capitol Street
Jackson, MS 39201
Tel: 601.965.1981

Email:

dayers@watkinseager.com
Web:

www.watkinseager.com
David has spent decades defending domestic and foreign clients in catastrophic personal injury and death cases, with an emphasis on product litigation in the automotive, heavy equipment, consumer and recreational product arenas, as well as premises litigation.
Throughout his career, David has repeatedly defended product manufacturers in matters involving an expanse of defect allegations. He has guided his clients through government inquiries and recalls, at times on matters in the public spotlight. Given his experience defending pattern litigation and his deep institutional knowledge, David's clients rely on him not only for representation in individual cases, but also high exposure complex mass torts where he has coordinated product defense at both the national and regional levels. David also represents his clients in matters before state regulatory agencies, such as the Mississippi Motor Vehicle Commission.
David's practice extends outside Mississippi, with matters in state and federal courts throughout the country and U.S. territories, including Puerto Rico and the U.S. Virgin Islands. In Mississippi and beyond, David's clients turn to him for representation in high profile, "bet the company" litigation, and he has defended clients in dozens of cases tried to verdict. Matters of note include: Tanks v. Lockheed Martin Corporation (in multiple state and federal courts in Mississippi); Shelter Ins. v. Mercedes Benz U.S.A., LLC (United States District Court for the Northern District of Mississippi); Palmer v. Volkswagen of America, Inc. (Circuit Court of Hinds County, Mississippi) (National Law Journal "Top 20 defense verdict" in 2001); Clark v. Toyota Motor Sales, U.S.A., Inc. (Circuit Court of Hinds County, Mississippi); In Re: Toyota Corporation Unintended Acceleration Marketing, Sales Practices and Products Litigation (United States District Court for the Central District of California); Scholan v. Toyota Motor Corporation (Circuit Court of the Seventh Judicial Circuit, Florida); Schara v. Toyota Motor Corporation (United States District Court for the Middle District of Georgia); and, In Re: Bridgestone/Firestone, Inc. Tires Product Liability Litigation (United States District Court for the Southern District of Indiana).
In keeping with growing significance of Alternative Dispute Resolution in every day law practice, David has completed the six (6) day course "Mediating the Litigated Case" offered by the Straus Institute for Dispute Resolution, Caruso School of Law, Pepperdine University, Malibu, CA. David is listed in the Mediator's Directory of the Mississippi Bar.
Watkins & Eager has a distinguished reputation defending manufacturers, distributors, and sellers of a wide variety of products, as well as counseling clients concerning product liability prevention measures and product recalls.
Our product liability lawyers are active in the Product Liability Advisory Council (PLAC), the Defense Research Institute (DRI), and the International Association of Defense Counsel (IADC), and several are invited fellows and members of the American College of Trial Lawyers (ACTL), and American Board of Trial Advocates (ABOTA).  By integrating the experience and abilities of our lawyers, we provide sophisticated, efficient, and effective defense for clients facing product liability cases of every type and size. Our practice encompasses litigation in state and federal courts throughout the country.
Our experience includes multi-district litigation, serial product liability cases, and single-incident loss cases. We have served in many different capacities ranging from national, regional, and state coordinating counsel to lead trial counsel. Our lawyers have represented clients in product liability matters in multiple states and Puerto Rico.
Established in 1895, Watkins & Eager PLLC is a full-service law firm focused on the pursuit of excellence in the practice of law.  Our 70+ professionals in Mississippi and Alabama from varied backgrounds use their wealth of experience to creatively help our clients navigate an ever-changing legal landscape.  The firm's enduring mission is simply stated: We endeavor to obtain outstanding results for our clients in the most cost-effective fashion feasible.