Heidi K. Hubbard
Washington, D.C.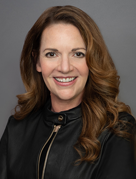 Williams & Connolly LLP
680 Maine Avenue SW
Washington, DC 20024
United States
Tel: 202-434-5451

Email:

hhubbard@wc.com
Web:

www.wc.com
Heidi currently co-chairs Williams & Connolly's Products Liability, Torts & Medicine practice group. She tries cases in state and federal courts throughout the country. She is a Fellow of the American College of Trial Lawyers; and she has been named among the "Top 100 Trial Lawyers" in America (Benchmark Litigation).
Heidi is lead trial counsel in multiple products liability matters, in MDLs, as well as single trial-set cases. Some representative cases include:
Lead trial counsel for a Fortune 100 company in a confidential, binding arbitration of products liability claims.  Two weeks after the arbitration, the arbitrator returned a decision for Heidi's client on all claims.
Heidi also tried a pharmaceutical products liability jury trial (D. Mass.) that resulted in a defense verdict in favor of her client, marking the first time the client had prevailed on the adequacy of the warning for the injury at issue.
Heidi has tried cases in New York, Philadelphia, Boston, Wilmington, St. Louis and Chicago, as well as venues in California, Nevada and Utah.  And she has been lead counsel in trial-set cases in Colorado, Maryland, Florida, New Jersey, Kansas, and West Virginia. Subject matters have included antitrust, products liability, intellectual property, professional liability, employment, and a variety of sophisticated commercial transactions.
Heidi "gains accolades as 'one of the best trial lawyers in the country' for her skillful handling of 'high-pressure situations, tough litigation and her broad experience in difficult jurisdictions.'"  She is recommended as an "absolutely top-shelf and enormously talented trial lawyer" with a "genuine jury presence," Chambers USA.
Ranked in Band 1 for Trial Lawyers in Chambers USA (2022), Heidi is described by reviewers as "disarming to a jury with her high likability and relatability," accompanied by "excellent" technical skills and judgment. "A great trial lawyer with a strong track record," "she is smart, insightful" and "she can see the ball coming."
LMG Life Sciences highlights her "tremendous amount of trial experience" and, in 2017, named her "Product Liability Attorney of the Year."  Heidi also was named Benchmark Litigation's "Product Liability Attorney of the Year" in 2016.
In product liability litigation, we represent pharmaceutical and medical device makers and distributors in all aspects of national and international litigation as: (a) lead trial counsel, (b) national or global coordinating counsel, (c) resolution counsel, and (d) appellate counsel. Our experience in the area stretches back several decades to some of the earliest large-scale product litigation.
Building on that early work, our practice has expanded to represent many pharmaceutical and device companies in federal MDLs, state coordinated proceedings, and multi-plaintiff actions, including, in recent years: Bayer, Genentech, Pfizer, Merck, Wyeth, AstraZeneca and Endo Pharmaceuticals.
As Chambers USA observed recently, the firm "draws praise for its ability to handle the strategic management of mass case dockets in class action or multidistrict litigation, while at the same time taking the lead on many of these cases at trial or motions."
Our work for pharmaceutical and medical device makers often extends into areas beyond product litigation, including patent litigation, government investigations and securities litigation.
Williams & Connolly is widely recognized as one of the nation's premier litigation firms. Our lawyers routinely handle significant and complex civil, criminal, and administrative cases across the United States and around the globe. The firm maintains a strong tradition of hiring the best and the brightest and training and promoting its lawyers from within, producing closely knit and collaborative teams dedicated to achieving successful outcomes for our clients.
The firm was founded in 1967 by legendary trial lawyer Edward Bennett Williams. In the tradition of our founder, we share a passionate and principled dedication to excellence and success in all that we do. Over the last five decades, many of the world's most prominent organizations and individuals have trusted us with their most important and complex litigation, investigation, and arbitration matters.
The firm's clients include major global companies from virtually every sector, including Pfizer, Disney, Samsung, Intel, Bank of America, Google, The Carlyle Group, Medtronic, AstraZeneca, Genentech, Eli Lilly, 21st Century Fox, and HSBC.