Jennifer Green
Texas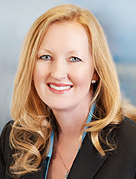 DeHay & Elliston, L.L.P.
Bank of America Plaza Building
901 Main Street, Suite 3500
Dallas, Texas 75202
Tel: 214.210.2416

Email:

jgreen@dehay.com
Web:

www.dehay.com
Jennifer Green's practice focuses primarily on products liability litigation and corporate defense. She is an adjunct professor at Tarrant County College, and has served as a guest lecturer at the University of Texas at Arlington, College of Engineering, Senior Design Seminar "Products Liability and the Design Engineer."
Ms. Green joined DeHay & Elliston in December 2006 as an Associate, and became a Partner in January 2011.  She has been practicing law since 2000, and is currently licensed to practice law in Texas, Mississippi, California, Illinois and New York.
Ms. Green received her Bachelor of Science degree in Political Science, with honors, from Texas A&M University and received her Juris Doctorate, with honors, from Texas Tech University School of Law. She was a Texas Tech University Regents Scholar and was Vice Chair of Client Counseling for the Texas Tech University School of Law Board of Barristers.
Integrity, professionalism, and dedication to its clients are guiding principles at DeHay & Elliston, L.L.P. With unwavering loyalty to such principles, the attorneys and professional staff of DE diligently pursue the fulfillment of every client's litigation objective.
DE is recognized for its expertise in the defense of toxic tort, products liability, premises liability, medical/legal malpractice, professional negligence, general negligence and commercial litigation. The experience gained by defending complex medical and scientific issues often promotes DE attorneys to leadership positions at the trials of large multi-party litigation.
This ever expanding knowledge gained from defending complex medical/legal issues allows the firm to provide a more cost-effective defense as education and preparation time is significantly reduced. Experience with experts from a wide field of disciplines eliminates the need to educate counsel on many important aspects of most cases.
DE earned its reputation for excellence in the defense of lawsuits involving personal injury, wrongful death, products liability, premises liability, medical and legal malpractice, toxic tort and insurance bad faith.
The partners of DE play active roles in various defense litigation organizations and publish articles on the medical/legal subjects of current interest, including claims relating to pulmonary medicine, carcinogenicity, toxicology, medical monitoring, trial tactics, and standards of care for medical and legal services.