John R. Owen
Virginia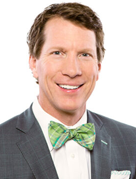 Harman Claytor Corrigan & Wellman
4951 Lake Brook Drive
Glen Allen, VA 23060-9272
United States
Tel: 804.762.8028

Email:

jowen@hccw.com
Web:

www.hccw.com
John Owen's practice is principally devoted to the areas of product liability, medical malpractice, construction, commercial, and transportation litigation.
John was born in East Liverpool, Ohio in 1970. He joined Harman Claytor in June of 2000. Prior to entering the practice of law, John served as vice-president of a Ford-Mercury dealership in northeastern Ohio. This background gives John a unique perspective that allows him to understand the diverse issues his clients face when involved in complex litigation.
He values his relationships with his clients and ensures that he, and his team, are always available as matters don't always arise at the most convenient of times. It's the focus on the "Team" approach (client, consultants, attorneys, staff) that has resulted in John's and his clients' success.
Harman Claytor's Products Liability Practice Group represents companies that design, manufacture, market, distribute and sell consumer products and materials. Our highly experienced defense attorneys and staff serve as your steadfast legal partner, handling the complex legal, technical, and scientific issues that frequently arise when facing a product liability claim, including claims of negligence, strict liability, breach of implied and express warranties, and indemnification. We work closely with experienced consultants in the fields of engineering, accident reconstruction, warnings and instructions, human factors, and biomechanics.
Our Product Liability team has successfully defended claims involving a wide array of products, including juvenile products, motor vehicles, industrial products and equipment, sports and recreational equipment, medical and pharmaceutical devices, food products and containers, aircraft, and toxic tort matters, including asbestos, silica, lead paint, and Chinese drywall.
Our attorneys also serve as local counsel for major manufacturers and retailers, assisting national counsel in navigating the state and federal court systems in Virginia and the Washington DC area. Our clients benefit from legal guidance regarding insurance issues, warnings, due diligence, investigations and product testing. Our multifaceted product liability expertise provides the legal guidance our clients need in all stages of business.
At the civil litigation law firm of Harman Claytor Corrigan & Wellman, P.C., we understand the intricate, complex nature of legal disputes and are dedicated to simplifying the process with prompt, personalized and quality legal services. Our attorneys offer the expertise and knowledge to obtain the best possible outcome of your case. Since 1991, our professionals have handled legal matters in state and federal courts throughout Virginia, Washington, D.C. and the Mid-Atlantic.
We believe you deserve a true legal partner who will manage the litigation process with utmost precision and care. We provide you with skillful representation and informed perspectives on the law. With Harman Claytor Corrigan & Wellman, you will always have attorneys committed to offering the answers — and solutions — best suited to your circumstances and needs.