John L. Tate
Kentucky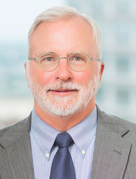 Stites & Harbison, PLLC
400 West Market Street
Suite 1800
Louisville, KY 40202-3352
Tel: 502-681-0460

Email:

jtate@stites.com
Web:

www.stites.com
A senior member of the firm's Torts & Insurance Practice Group, John's national and regional litigation practice focuses on defending complex product liability lawsuits and managing serial litigation. His extensive trial experience includes medical devices, pharmaceuticals, intellectual property, and a variety of personal injury matters. John has tried product liability cases to jury verdicts in eight states.
John also maintains an active appellate practice representing appellees, appellants, and amici curiae in state and federal courts.
One of John's long-standing interests is the application of Daubert criteria to exclude substandard opinion testimony. Decisions on this topic include Morehouse v. Louisville Ladder, 2004 U.S. Dist. LEXIS 21766 (South Carolina); Reynolds v. Freightliner, 2006 U.S. Dist. LEXIS 97244 (Kentucky); Hayes v. MTD Products, 2007 U.S. Dist. LEXIS 66109 (Kentucky); Walker v. Louisville Ladder, 2009 U.S. Dist. LEXIS 9917 (Tennessee); Scarvelli v. Leatt Corporation, 2013 U.S. Dist. LEXIS 98366 (Ohio); Lyons v. Leatt Corp., 2017 U.S. Dist. LEXIS 148783 (Ohio); and Wilden v. Laury Transp., LLC, 901 F.3d 644 (6th Cir. 2018).
Stites & Harbison represents a broad cross-section of product manufacturers in regional and national litigation. We are trial and appellate lawyers who focus on defending complex or high-profile lawsuits.
Stites & Harbison also makes a special effort to counsel clients on prevention and risk-management aimed at reducing the incidence of product-related accidents and minimizing or preventing product liability lawsuits. When lawsuits do occur, our firm's lawyers actively involve product manufacturers in developing the most effective defenses.
More than 20 attorneys with the firm are trained in the engineering disciplines and natural sciences. Members of the group participate in all national organizations with an interest in the effective defense of product liability lawsuits, serve on editorial boards of industry publications, write and publish useful articles, and appear on national product liability panels and programs.
Stites & Harbison represents a broad spectrum of clients including multinational corporations, financial institutions, pharmaceutical companies, health care organizations, private companies, nonprofit organizations, family-owned businesses and individuals.
The firm maintains 11 offices across the Southeastern region and is able to service the needs of international clients with its memberships in Business Counsel, Inc. and Lex Mundi. Additionally, Stites & Harbison is a member of The Harmonie Group, the national network of top litigation law firms, and is the Kentucky representative to the prestigious Southern Law Network.
As a firm dedicated to our clients, you will find ethical, loyal, talented, and smart attorneys working together, across offices and practices, to ensure client satisfaction. Our mission statement, Service First; First in Service, is something we live by every day to ensure exceptional client service and value.