Joseph D. Cohen
Texas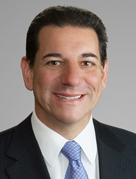 Porter Hedges LLP
1000 Main St., 36th Floor
Houston, TX 77002
United States
Tel: 713.226.6628

Email:

jcohen@porterhedges.com
Web:

www.porterhedges.com
Joe Cohen is ranked nationally by Chambers USA among the leading lawyers for Product Liability & Mass Torts. His practice focuses on handling the defense of catastrophic injury and wrongful death cases arising from allegations of products liability (including pharmaceuticals and medical devices), chemical and substance exposure, general negligence, and commercial litigation. Joe has successfully tried cases to verdict and engaged in extensive motion practice, including complex summary judgment issues and intricate challenges to experts in a variety of disciplines. He has handled matters in over 35 states and in multiple counties throughout the state of Texas.
Joe also provides individual representation to employees (current and former) of pharmaceutical and medical device manufacturers and biotech companies in both civil and criminal contexts, including U.S. Department of Justice and State Attorneys General investigations. In particular, Joe has extensive experience representing these individuals as defendants and non-party witnesses in lawsuits, and as Witnesses and Subjects in governmental investigations, including preparing and presenting individuals for proffers and before grand juries.  While Joe has represented these current and former employees across multiple divisions and at multiple levels within pharmaceutical and device companies, he has a particularly significant amount of experience representing individuals from the Sales and Marketing departments of those companies.
In addition to his products liability practice, Joe handles disputes related to fraud, deceptive trade practices, breach of contract, commercial and residential lease disputes, and copyright and trademark infringement, including the Anti-Cybersquatting Consumer Protection Act (ACPA).
Porter Hedges attorneys have defended domestic and foreign product manufacturers and sellers.  We handle single plaintiff and mass tort matters expertly and efficiently.  Many of the cases we handle allege catastrophic injury or death.  In these cases, Porter Hedges attorneys have successfully made and defended against intricate challenges to experts in a variety of disciplines, and obtained summary judgment for some clients.  For our foreign clients and domestic clients with foreign subsidiaries, we have handled trans-border discovery which includes the need to properly address certain countries' blocking statutes and privacy regulations.
We have particular experience defending products from a wide variety of industries, including agricultural implements, automobiles, chemicals, consumer products, drilling equipment, industrial equipment, pharmaceuticals, pressure control equipment, tires, tubular products, valves, and other metal products.  In the pharmaceutical context, in addition to handling single-plaintiff cases as well as mass tort matters, a number of our attorneys provide representation to current and former sales and marketing employees in civil and criminal contexts.
Founded in 1981, Porter Hedges is a full-service Houston-based law firm with an office in Oklahoma City.  We provide the highest quality work across a range of industries, with particular preeminence in the energy sector. As leading practitioners, we are committed to excellence across our firm and favor an efficient, value-minded approach to serving our clients. We develop practical and integrated solutions to complex challenges that we approach with a business-oriented mindset.
Our clients range from some of the world's largest public companies to smaller, mid-size, private businesses.  Our firm reflects our clients' approach to business – entrepreneurial, collaborative, and practical.
The firm has grown because of a disciplined approach to building depth and expertise in our core practices.  The American Lawyer noted that Porter Hedges is on "an impressive growth trajectory."  Our "commitment to a strategic plan…is delivering major growth" in a highly competitive market.
With a focus on client service, a true understanding of who we are as a firm, and an ongoing investment in our human capital, Porter Hedges strives to remain our clients' strongest advocate.
"Joseph Cohen of Porter Hedges LLP garners praise for his expert representation of clients in large MDLs and mass torts, as well as acting for clients facing personal injury claims."