Kevin C. Schiferl
Indiana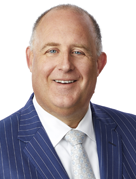 Frost Brown Todd LLC
201 North Illinois Street
Suite 1900
Indianapolis, IN 46204-4236
Tel: 317.237.3819

Email:

kschiferl@fbtlaw.com
Web:

frostbrowntodd.com
Kevin is a trial attorney concentrating his practice in product liability litigation and mass tort, defending corporations and individuals in personal injury claims involving automobiles and other consumer products. He is also engaged in the defense of professional liability and business claims.
With over 100 jury trials and hundreds of bench trials and hearings, Kevin is one of the Midwest's most active litigators. Beyond his trial work, he maintains an active appellate practice, having had involvement in over 50 published cases from Indiana, Ohio, Illinois, West Virginia and Texas.
We have a distinguished reputation in product liability litigation based on more than 40 years' experience successfully defending manufacturers and distributors of a wide variety of products. Our practice is national in scope, including significant wins more recently in difficult jurisdictions such as East Texas, rural West Virginia, Alabama, and South Florida. We handle cases ranging from relatively minor injuries to catastrophic wrongful death and damages claims involving complex legal and factual situations.
By integrating the experience and abilities of our attorneys with the most modern technology and our centralized regional location, our team can provide sophisticated, efficient and effective defense for clients facing product liability cases of every type and size. We also stand ready to vigorously defend our results on appeal.
Frost Brown Todd is a full-service law firm with more than 500 lawyers operating in 14 markets across eight states and Washington, D.C. Dedicated to refining the art of client service, we leverage technical, industry and legal knowledge and hands-on experience to serve a diverse client base, from leading multinationals to small, entrepreneurial companies.
We're not ones to just get the job done. Rather, we're driven to exceed expectations and deliver value to our clients through working meticulously, efficiently and passionately. When you're a client and our lawyers are focusing on your business and success, you'll experience the power of attorneys firsthand.