Lauren S. Colton
Maryland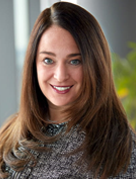 Hogan Lovells US LLP
100 International Drive
Suite 2000
Baltimore, MD 21202
Tel: +1 410 659 2733

Email:

lauren.colton@hoganlovells.com
Web:

www.hoganlovells.com
Product liability litigation requires a mix of technical and scientific knowledge combined with an understanding of a client's business. Lauren Colton, a member of the firm's core life sciences committee, guides clients with pragmatic and clear counsel. Lauren's civil practice focuses primarily on product liability litigation, including individual, mass tort, and class actions in federal and state courts across the United States.
Lauren is the Office Managing Partner of our Baltimore office and head of the firm's Products Law group. She has a proven track record of obtaining favorable litigation results for her clients through innovative defense strategies, such as motions to bifurcate on medical causation, creative removal theories, and threshold motions on legal defenses such as personal jurisdiction and forum non conveniens. She also regularly provides liability counseling and advice to product manufacturers before lawsuits arise, and assists with crisis management when they do. Through her experience as national counsel for multiple manufacturers, she has technical and scientific knowledge as well as an understanding of her clients' regulatory and commercial environments.
Lauren was recommended by The Legal 500 for product liability and mass tort defense regarding pharmaceuticals and medical devices in 2012, 2013, and 2014. She has been recognized by Chambers for general commercial litigation and health care law (2007, 2010-2012, 2014, 2015) as well. Other honors include Benchmark Litigation, Future Star (2013-2014), Who's Who Legal, Product Liability Defense (2014), Maryland Super Lawyers (2011, 2013), "Healthcare Litigator of the Year" (2009), and Law 360 "Rising Star" in Product Liability (2010).
When you sell or distribute products, news of a safety or liability issue in one country can spread everywhere, and fast. The fallout depends on the problem, of course, as much as on the way you react. One ill-judged step or comment could lead to a product recall or plunging share price. Because your reputation is tied to your products, you need contingencies for whatever goes wrong.
We focus on product safety, compliance, and liability for brands in all product sectors, including life sciences and other specialist areas. Whether cars or planes, medicines or medical devices, or any consumer goods, we advise you from launch to litigation.
We keep on top of the technical aspects of your products, and we never lose sight of the commercial issues behind your disputes. We have good working relationships with national, EU, and U.S. authorities. And we defend liability cases across sectors and borders before national courts, supreme courts, and the European Court of Justice.
From compliance investigations to crisis communication and everything in between, you can rely on our judgement.
Straight talking. Understanding and solving the problem before it becomes one. Delivering clear and practical advice that gets your job done. Hogan Lovells offers extensive experience and insights gained from working in some of the world's most complex legal environments and markets for corporations, financial institutions, and governments. We help you identify and mitigate risk and make the most of opportunities. Our 2,800 lawyers on six continents provide practical legal solutions wherever your work takes you.
A fast-changing and inter-connected world requires fresh thinking combined with proven experience. That's what we provide. Progress starts with ideas. And while imagination helps at every level, our legal solutions are aligned with your business strategy. Our experience in cross-border and emerging economies gives us the market perspective to be your global partner. We believe that when knowledge travels, opportunities arise.
"Lauren Colton of Hogan Lovells leads the firm's products law group, and is commended for her handling of mass torts and class actions arising from the life sciences space."