Lori G. Cohen
Georgia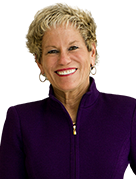 Greenberg Traurig, LLP
3333 Piedmont Road NE
Suite 2500
Atlanta, GA 30305
Tel: +1 678.553.2385

Email:

cohenl@gtlaw.com
Web:

www.gtlaw.com
Nationally recognized for her extraordinary trial record of 58 defense verdicts, Lori leads a global practice that focuses on complex litigation of all types including products liability and pharmaceutical, medical device, and health care litigation.
Lori has served as national, regional, and trial counsel for numerous medical device and pharmaceutical manufacturers, handling all types of litigation, including class actions, multidistrict litigation, and trials nationally. Lori and her team routinely take complex cases to trial and win, including some of the most complex mass torts in history. Well known for her ability to win high-stakes trials, Lori is often called upon to "parachute in" at the last minute before trial, especially in challenging cases in dangerous jurisdictions. Lori is Board Certified in Complex Litigation by the National Board of Trial Advocacy.
Lori is one of two attorneys listed in The Legal 500 "Hall of Fame" for product liability litigation involving pharmaceutical and medical devices, and she was also selected for inclusion in the 2010-2022 editions of Chambers USA Guide's National Pharmaceutical Industry Products Liability Table.
Referred to by her clients in Chambers USA Guide as a "Trial Wizard," Lori has been lauded for "using creative approaches to explain to lay jurors complex evidence." In addition to her vast trial experience, she has significant Daubert and scientific expertise with a number of her victories captured in published opinions. She has worked extensively on and lectured nationally regarding the use of technology in courtroom presentations of complex medical, scientific and other catastrophic injury cases.
Lori serves as a member of the Emory Law School Advisory Board, as well as the Advisory Board for the Institute for Complex Litigation and Mass Claims. She is a member of the board for the Product Liability Advisory Council (PLAC) and the steering committee for the AdvaMed Legal Defense Academy. Lori is also a board member for the National Board of Trial Advocacy and the National Board of Complex Litigation.
She has served as an instructor for the National Institute for Trial Advocacy (NITA) and the Emory Law School Trial Techniques Program, and she has served as a faculty member of the International Association of Defense Council's (IADC) elite Trial Academy.
Greenberg Traurig's Products Liability & Mass Torts Practice brings a sophisticated and coordinated approach to trying complex cases in diverse industries such as chemicals, pharmaceuticals, telecommunications, energy, toxic mold, and tobacco. We have been trailblazers on the cutting edge of some of the most high-profile cases in the country and possess deep knowledge and experience in both regulated and non-regulated industries.
Not only do our attorneys provide powerful defense in litigation, but we also proactively partner with our clients to develop liability prevention programs to identify and correct potentially devastating practices that may lead to litigation. We develop innovative strategies that are custom-fit to each client's needs and unique situation, be it a single plaintiff matter or mass tort. Harnessing our breadth of experience in cases of all kinds in venues across the United States and internationally allows us to take powerful and cost-effective action through flexible and client-centered teamwork.
Greenberg Traurig, LLP has more than 2400 attorneys in 43 locations in the United States, Europe, Latin America, Asia, and the Middle East. The firm, often recognized for its focus on philanthropic giving, innovation, diversity and pro bono, reported gross revenue of over $2 Billion for FY 2021.
The firm is consistently among the top firms on the Am Law 100, Am Law Global 100, NLJ 250, and Law360 (US) 400. On the debut 2022 Law360 Pulse Leaderboard, it is a Top 15 firm. Greenberg Traurig is Mansfield Rule 4.0 Certified Plus by The Diversity Lab and net carbon neutral with respect to its office energy usage.