Maibeth J. Porter
Alabama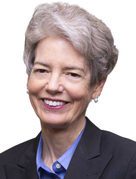 Maynard Cooper & Gale
1901 Sixth Avenue North
Suite 1700
Birmingham, AL 35203
Tel: 205.254.1049

Email:

mporter@maynardcooper.com
Web:

www.maynardcooper.com
Maibeth is one of the founders of Maynard Cooper & Gale and formerly served on the Firm's Board of Directors. Her practice focuses on two areas, Product Liability and Financial Services.
Maibeth has represented drug and medical device manufacturers for 25 years in product liability cases involving diets drugs, phenylpropanolamine, thimerosal-containing vaccines, hormone replacement therapies, autoimmune disease biologics, contraceptive devices, breast implants, dialyzers, electronic hearing devices, fertility drugs, anti-reflux devices, latex gloves, incubators, component parts of oxygen delivery systems, and anti-nausea drugs.
Maibeth represents the financial services industry in commercial litigation and regulatory risk. In this regard, she deals with representatives of the Federal Reserve, the Alabama State Banking Department, the Consumer Financial Protection Bureau, the Justice Department, and the Securities and Exchange Commission, in both routine regulatory matters and special investigations, including responding to grand jury subpoenas. Maibeth has also designed and conducted compliance reviews and assisted financial institutions in writing and revising their policies and procedures.
Maibeth received her J.D. from Vanderbilt University School of Law and holds a B.A., summa cum laude, from the University of the South (Sewanee).
Affiliations:
American Law Institute, Member 2019
International Academy of Trial Lawyers, Fellow
Alabama Judicial Inquiry Commission, 2017 – 2021
Supreme Court of Alabama, Standing Committee on the Alabama Rules of Civil Procedure, Chair
Alabama State Bar; Bar Commissioner 2001-2010, Mandatory Continuing Legal Education Commission, Character and Fitness Committee, Alabama Law Foundation
Birmingham Bar Association; President 2003, Executive Committee, member 1992-1994, Birmingham Bar Foundation, past director
Maynard Cooper's product liability group has extensive experience defending a wide array of federal and state product liability claims. Our experience spans the entire spectrum of product liability defense, from selection of expert witnesses to successfully pursuing dispositive motions to taking cases to trial on the merits or obtaining favoring appellate rulings.
Maynard Cooper attorneys have successfully defended products in a wide variety of areas, including the following:
asbestos
tobacco
rental trucks
blood products
aircraft
automotive carriers
automotive components, including transmissions, axles, brakes and cruise control devices
log skidders
motorcycles
dental x-ray equipment
lasers
electrical components
cochlear implants
diet drugs
breast implants
latex gloves
dialyzers
contraceptive devices
over-the-counter cold medications containing phenlypropanolamine
thimerosal-containing vaccines
rheumatoid arthritis therapy
hormone replacement therapy
chemicals, including methylene diisocyanate and formaldehyde
Maynard Cooper & Gale is a nationally recognized law firm with more than 300 attorneys. Headquartered in Birmingham, Alabama, the firm has offices spanning the state from Huntsville to the port city of Mobile, as well as growing practices in Atlanta, Dallas, Los Angeles, Miami, Nashville, New York, San Francisco, and Washington, D.C.
We combine our understanding of the client's business climate with a keen knowledge of the dynamic legal environment to deliver paramount service with meticulous and seamless attention to every detail. Our dedication to making the client our first priority has earned the firm numerous national and local accolades.
The Firm represents a broad and diverse client base, including over 60 companies listed on the Fortune 500, with 32 of those in the top 100. We represent international, national, state and local business entities, as well as nonprofits. In response to today's global economy, the Firm advises numerous clients that are based outside the United States and many of which are actively engaged in various business capacities in foreign jurisdictions.