Matthew Larkin
New York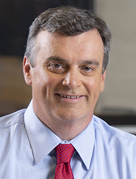 Barclay Damon, LLP
125 East Jefferson Street
Syracuse, NY 13202
United States
Tel: 315.425.2805

Email:

mlarkin@barclaydamon.com
Web:

www.barclaydamon.com
Matthew is Barclay Damon's Torts & Products Liability Defense Practice Area chair. An experienced trial lawyer and former prosecutor in Long Island, he focuses his practice on the defense of complex tort, products liability, and professional-malpractice litigation as well as commercial lawsuits.
Matthew is retained to defend various high-value litigation matters. His clients include utilities, educational institutions, product manufacturers and sellers, property owners and contractors, attorneys, engineers, and health care providers. His experience includes trucking and transportation cases, catastrophic personal-injury litigation, professional-malpractice suits, construction-defect claims, and toxic torts. In commercial cases, Matthew represents private companies, municipalities, and charitable and religious organizations in business and contract disputes ranging from unfair competition to real estate transactions.
Matthew has tried numerous cases to verdict in state and federal courts, briefed and argued scores of appeals, and has appeared on behalf of licensed professionals before administrative and professional disciplinary bodies.
He is committed to providing his clients with exceptional legal service while being mindful of the costs and impacts of litigation. Matthew is experienced in all forms of alternative dispute resolution and regularly counsels his clients in settlement negotiations and early resolutions.
Bar Associations
New York State Bar Association
Onondaga County Bar Association
Selected Memberships & Affiliations
Defense Research Institute
Defense Association of New York
American Board of Trial Advocates, Elected Member
Our torts and products liability defense attorneys defend some of the most sophisticated and complex civil cases in the United States. We represent multinational corporations, utilities, nationally known educational institutions, common carriers, manufacturers, distributors, retailers, local businesses of all sizes, and individuals in a broad spectrum of tort and products liability cases. We additionally serve as designated panel counsel for many prominent insurance carriers and as approved counsel for several third-party administrators. Practice area members are admitted to and regularly appear before state and federal trial and appellate courts as well as arbitration panels.
Our team includes the former chair of the New York State Bar Association's Torts, Insurance, and Compensation Law Section, the former chair of the Fifth Judicial District Attorney Grievance Committee, former assistant district attorneys, and former law clerks for federal and state trial and appellate courts. Several of our attorneys have been recognized for their outstanding legal skills by preeminent ratings services and professional organizations such as Martindale-Hubbell, The Best Lawyers in America®, Chambers USA, and Super Lawyers.
Although our attorneys routinely try significant cases before juries and judges, they also advise and assist clients in negotiating and resolving disputes before they erupt into full litigation. Our attorneys frequently engage in all forms of alternate dispute resolution, including arbitration, mediation, and early neutral evaluation. Barclay Damon's commitment to technology also assists our team in providing the most efficient and cost-effective delivery of legal services, mindful of client expectations.
Barclay Damon attorneys team across offices and practices to provide customized, targeted solutions grounded in industry knowledge and a deep understanding of our clients' businesses.
With nearly 300 attorneys, Barclay Damon is a leading law firm that operates from a strategic platform of offices located in the Northeastern United States and Toronto.