Meghan L. Riordan
Massachusetts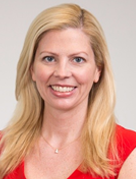 Pierce Davis & Perritano LLP
10 Post Office Square
Suite 1100N
Boston, MA 02109
Tel: 617.350.0950

Email:

mriordan@piercedavis.com
Web:

www.piercedavis.com
Meghan L. Riordan is a Partner with Pierce Davis & Perritano, highly experienced in a variety of civil litigation areas, including product liability, premises liability, general liability. She has defended numerous corporations in occupational exposure cases, including a substantial number of asbestos lawsuits, throughout her legal career.
Ms. Riordan has participated in all phases of the defense of these matters, from initial discovery through dispositive motions, expert discovery, settlement negotiations, and trial. Ms. Riordan regularly litigates cases in both state and federal courts in Massachusetts and has been consistently successful in obtaining favorable outcomes for her clients. She represents a broad range of manufacturers and suppliers of various types of products and equipment, including those involved in the construction trade, HVAC, automotive industry, aviation industry, talc industry, marine applications, and various manufacturing facilities. Ms. Riordan has been named to the Massachusetts Super Lawyers list and the Top 50 Women Massachusetts Super Lawyers list.
Ms. Riordan serves as a member of the Defendants' Discovery Committee for the Massachusetts Asbestos Litigation, which meets monthly or more to discuss and develop strategy to address various discovery issues in the litigation. She also regularly serves as lead discovery counsel in individual cases where she coordinates defense efforts, is lead examiner at depositions (both fact and expert witness) and serves as point person for case-specific discussions and negotiations with plaintiffs' firms in Massachusetts.
Ms. Riordan began her legal career as an Assistant District Attorney for the Commonwealth of Massachusetts in Essex County. Ms. Riordan spent over four years prosecuting serious felony cases at the District Court and Superior Court level. Ms. Riordan was the supervisor of the District Attorney's Domestic Violence Unit, and ultimately supervised the District Attorney's office at a large and busy District Court.
Prior to joining the firm, Ms. Riordan was an associate with a large Boston law firm, where her practice focused on general liability and insurance defense litigation, with a concentration on medical malpractice, premise liability, and products liability.
Education:
New England School of Law, J.D., cum laude, 2001
University of New Hampshire, Durham, B.A., magna cum laude, 1998
Each of our partners has substantial trial experience in product liability cases. Damages tried include the entire personal-injury spectrum, wrongful death, disembowelment, personal injury and property damage, including both compensatory and punitive-damage claims.
We have developed broad expertise in the technical and legal aspects of product liability claims, and we utilize this expertise to provide a reasoned approach to these lawsuits.  We have worked with a large number of technical experts — engineers, human factors experts, and others — who provide helpful direction in the development of the defense of a lawsuit, and necessary expert testimony at trial.
Much of this work has been at the retention of insurance carriers, but we frequently represent self-insured and uninsured manufacturers and other companies, and occasionally provide a shared-cost defense for several defendants or carriers in the same litigation. Our practice also includes advice in product liability prevention, including warnings and instructions.
Our experience has given us tremendous knowledge of manufacturing systems and processes, and the great range of regulations, such as OSHA and state regulations, governing safety in a variety of workplaces. We also frequently encounter voluntary standards applicable to various types of products, such as those promulgated by ANSI, ASTM, and other organizations.
The partners of Pierce Davis & Perritano have decades of litigation and trial experience. We guide clients through all phases of litigation — from pre-complaint investigation, discovery, and trial, to appeal and post-appeal proceedings.
We are equally prepared for and comfortable in trials, settlements, arbitration, mediation, and other forms of alternative dispute resolution. As no single course of action is best for all cases, we work closely with each client to determine the optimal path and zealously pursue it.
With more than 25 attorneys, we are able to aggressively defend clients in complex product liability, toxic tort, municipal liability and other specialty liability litigation. Our smaller size, however, fosters an atmosphere of efficiency, responsiveness, and personal connection not found in larger firms.
We also advise clients concerning numerous issues outside of litigation. For example, we provide counsel on employment best practices to avoid potential liability, interpretation of contractual obligations in commercial transactions, insurance coverage, and on an array of other legal needs. Our wealth of experience in defending claims in the courtroom provides a valuable perspective when advising clients on resolving disputes without the need to litigate.
Based in Boston, Pierce Davis & Perritano also has offices in Providence, Rhode Island, Bridgeport, Connecticut, and Los Angeles, California.