Michael K. Brown
California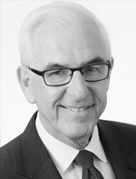 Reed Smith LLP
355 South Grand Avenue
Suite 2900
Los Angeles, CA, 90071
Tel: +1 213 457 8018

Email:

mkbrown@reedsmith.com
Web:

www.reedsmith.com
Michael is a trial lawyer who also coordinates strategy for companies facing large litigation. His practice focuses on complex product liability and commercial matters, including class actions, Multi-District Litigations (MDL), mass torts, and claims for unfair competition and false advertising under state consumer protection statutes.
Michael currently serves as Co- National Coordinating and Trial Counsel for C. R. Bard in In re: Davol, Inc./C.R. Bard, Inc. Polypropylene Hernia Mesh Products Liability Litigation, MDL No. 2846 and In re Kugel Mesh Hernia Repair Patch Litigation (MDL1842) and is Co-National Coordinating and Trial Counsel for Bard in the In re C. R. Bard Pelvic Mesh Repair Litigation. He also represented Medtronic in the Infuse Bone Graft litigation and GlaxoSmithKline as trial counsel in California in the Avandia litigation. He previously represented Merck in the Vioxx litigation and was National Coordinating and Trial Counsel for Pfizer in the In re Mirapex Product Liability Litigation. He was a member of the National Trial Team for 3M in the Silicone Gel Breast Implantation Litigation and was a Faculty Member at the IADC's Trial Academy at Stanford University in 2004.
He has been consistently named as one of the top Product Liability lawyers in the country by Chambers USA (Band 1 and Pharmaceutical Spotlight Table), Legal 500 (Hall of Fame), the International Who's Who of Product Liability, and Life Science Lawyers. For the last nine years, he has been named a "Life Science Star" by LMG Life Sciences Guide, and from 2015-2017, he was named by LMG as finalist for Lawyer of the Year in Product Liability. Since 2014, Michael has been named by Best of the Best Guide as one of the top 30 product liability lawyers in the United States. In 2010, Law360 named Michael one of the "10 Most Admired Product Liability Attorneys." In 2008, he received Reed Smith's Shaw's Lion Award, given annually to the firm's outstanding lawyer over the previous year.
In 2017, Chambers USA named Reed Smith the winner of Product Liability Law Firm of the Year and was on Chambers' Short List for the same honor in 2018. In 2010, The American Lawyer named Reed Smith as the Litigation Department of the Year for Product Liability and in July 2014, Legal 500 named Reed Smith the Product Liability Defense Team of the Year. In 2015, The Recorder (an affiliate of The American Lawyer) named Reed Smith as the Litigation Department of the Year for Product Liability, LMG Life Science Guide and The American Lawyer named Reed Smith a Finalist for Product Liability Firm of the Year and BTI Consulting named Reed Smith one of four "Product Liability Standouts."
When companies face a product liability or mass and toxic torts lawsuit, the stakes are high from a business, reputational and legal standpoint. Reed Smith will partner with you to map out the best strategy for your business in these often complex, high-profile cases.
Clients turn to us because we are committed to understanding their industries and developing a litigation strategy that protects their commercial successes, whether that means settlement or trial.
If resolution is the goal, we implement innovative claims and settlement procedures to resolve matters at the earliest advantageous phase, even before litigation commences. However, if settlement is not an option, our team is ready. Our courtroom veterans are well known by the local courts and have vast experience trying cases in front of juries.
By any standard, we have built an impressive record of trial victories that we'll  leverage for you.
Manufacturers across numerous industries have turned to Reed Smith as national, regional, local or science counsel for products and mass tort matters, including automotive; aviation, aerospace and defense; boats and marine; chemical and specialized materials, including asbestos, silica, talc, benzene; construction products; consumer products; drug and medical devices; engineered products and components; heavy equipment and industrial machinery; and recreational and sporting equipment.
We have provided counsel to multinational corporations in these areas for decades, who rely on us to guide them through the life cycle of a product or matter, from risk mitigation to trial to insurance recovery or appeal.
Reed Smith is a dynamic international law firm dedicated to helping clients move their businesses forward. With an inclusive culture and innovative mindset, we deliver smarter, more creative legal services that drive better outcomes for our clients.
Our deep industry knowledge, long-standing relationships and collaborative structure make us the go-to partner for complex disputes, transactions, and regulatory matters. Now celebrating more than 140 years of service, our firm spans 30 offices with 3,000 people, including 1,700 lawyers.