Michael J. Suffern
Ohio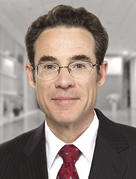 Ulmer & Berne LLP
312 Walnut Street
Suite 1400
Cincinnati, OH 45202-4029
Tel: 513.698.5064

Email:

msuffern@ulmer.com
Web:

www.ulmer.com
Michael's primary expertise is defending mass torts and individual cases involving pharmaceutical products, dietary supplements, consumer products, and medical devices. He defends large corporations in state and federal courts throughout the U.S. in high-profile product liability litigation.
He has extensive experience guiding clients through all phases of complex, multidistrict litigation, and statewide coordinated actions. Michael also has wide-ranging general litigation experience, including representing plaintiffs in catastrophic truck and automobile accident cases, defending insurance companies in coverage and bad faith suits, and defending senior living facilities, nursing homes, and car rental companies in injury cases.
Michael has been recognized among The Best Lawyers in America®, including the designation of 2016 "Lawyer of the Year"  in Cincinnati for Product Liability Litigation and named to the Ohio Super Lawyers list.
Key Experience:
Has defended large corporations in high-profile product liability litigation in state
and federal courts throughout the United States.
Experience managing and litigating mass tort cases involving consumer
products and medical devices.
Litigates a variety of commercial and business disputes involving senior living
facilities, nursing homes, car rental companies, partnerships, and contracts.
Experience in the areas of insurance bad faith and coverage claims.
Education:
University of Notre Dame (B.A., 1984)
University of Cincinnati College of Law
Loyola University Chicago School of Law (J.D., magna cum laude, 1990)
Members of our product liability practice have significant expertise and experience in the defense of product liability claims. The lawyers in this area have represented manufacturers of many types of machines, devices, and products, including power plant components, heavy equipment, industrial systems and consumer goods, as well as product designers, distributors, and retailers, in product liability actions.
We help clients defend product liability claims in state and federal courts nationwide ranging from individual actions to major class actions. This challenging area of the law requires continual analysis and extension of defenses available to manufacturers of products. The lawyers who practice in this area remain current in addressing the issues that arise in products liability cases, including the following:
Claims based on defective design or defective manufacture of a product;
Claims based on inadequate warning or failure to warn (including original warnings and post-marketing warnings), including claims addressing the content and delivery of the warning; and
Theories of defense available to manufacturers of products, including definition of a product, assumption of risk, substantial alteration of the product, the open and obvious condition of the product, "state of the art" and unforeseeable misuse of the product.
Ulmer & Berne, established in 1908, focuses on exceeding client expectations and delivering superior, customized legal solutions for an exceptional value.
From offices in Cleveland, Cincinnati, Chicago, Columbus, New York, Washington, D.C., and Boca Raton, Ulmer's attorneys are handling cutting-edge, complex matters on a national basis across all practice areas, but retain the work ethic, rates, and user friendly attitudes reflective of the firm's Midwest origins.
Ulmer emphasizes world-class service and sophisticated industry expertise with flexible billing arrangements.