Nancy M. Erfle
Oregon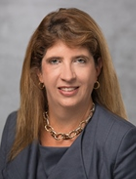 Gordon Rees Scully Mansukhani, LLP
1300 SW Fifth Avenue
Suite 2000
Portland, OR 97201
Tel: (503) 382-3852

Email:

nerfle@grsm.com
Web:

www.grsm.com
Gordon & Rees partner Nancy M. Erfle is a member of the Tort & Product Liability Litigation and Drug & Medical Device practice groups and currently serves on the firm's Executive Committee. Her practice is focused on litigation, specifically the defense of manufacturers in the area of automotive, heavy equipment, toxic tort and medical exposures. Ms. Erfle has served on national litigation teams and as lead local and regional counsel for manufacturing, pharmaceutical and medical device clients on many cases, including several mass tort cases.
Most recently she served as National Trial and Coordination Counsel for a supplier of raw materials in litigation pending in multiple state and federal courts throughout the country. Ms. Erfle also has class action experience in both consumer fraud and securities matters. She has extensive state and federal court jury trial experience, defending her clients in all types of product liability claims throughout the country.
Ms. Erfle was the IADC Trial Academy Director for the 2019 Trial Academy for the International Association of Defense Counsel, which was held at Stanford University Law School. She served as Director-Elect for 2018 and was a member of the teaching faculty in 2007. She also serves as an adjunct professor for Lewis & Clark Law School's Aviation Seminar.
Ms. Erfle was selected as a Law360 2017 Product Liability MVP, one of only five attorneys in the nation to receive that recognition. She is recognized among the leading practitioners in the county by Chambers USA for her defense of pharmaceutical and medical device manufacturers, automotive manufacturers, agricultural chemical manufacturers, aviation manufacturers, as well as companies involved in commercial disputes. In 2004, Ms. Erfle was selected as a recipient of The Portland Business Journal's "Forty Under 40" Award, an honor which recognizes the 40 most accomplished, influential, and civic-minded young executives in Portland. Since 2006, Ms. Erfle has been named an Oregon "Super Lawyer" by Law & Politics magazine, a peer-elected distinction bestowed upon only the top five percent of all attorneys in the state of Oregon. In 2007, she was named one of the "100 Most Powerful Women" by Northwest Women's Journal. Ms. Erfle has been listed in The Best Lawyers in America since 2010 for her work in Product Liability Litigation and named an Oregon Litigation Star by Benchmark Litigation.  Since 2012 she has been consistently named in the Top 250 Women in American Litigation by Benchmark Litigation.
As the law and technology constantly evolve, product and general liability defense remains one of the most complex and challenging areas of litigation. Gordon & Rees' national Product & General Liability Practice Group has consistently met and exceeded these challenges with a passionate and experienced team of lawyers.
In representing our clients throughout the country, the Product & General Liability Practice Group manages a broad spectrum of cases including products liability, premises liability, and major trucking/transportation claims, security/law enforcement defense matters, food and beverage contamination litigation, construction site accidents and sports/recreational injuries. The group also routinely handles complex civil litigation involving catastrophic injury, multi-party litigation and class action lawsuits on behalf of individuals and businesses.
Our attorneys strive to provide the highest quality of legal representation in all matters in the most cost-efficient manner.
As the only law firm with offices and attorneys in all 50 states, we deliver maximum value to our clients by combining the resources of a full-service national firm with the local knowledge of a regional firm.
Featuring more than 1,000 lawyers nationwide, we provide comprehensive litigation and business transactions services to public and private companies ranging from start-ups to Fortune 500 corporations. Founded in 1974, Gordon & Rees is recognized among the fastest growing and largest law firms in the country. An Am Law 100 firm, Gordon & Rees is currently ranked among the 25 largest law firms in the U.S., top 15 law firms for women attorneys, and the top 25 firms for diversity.