Nicole R. MacKenzie
Washington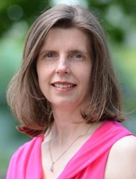 Williams Kastner
601 Union Street
Suite 4100
Seattle, WA 98101
Tel: 206.628.6614

Email:

nmackenzie@williamskastner.com
Web:

www.williamskastner.com
Nicole MacKenzie is Managing Director of Williams Kastner, and a Member in the firm's Seattle office. Her practice focuses on product liability and mass torts.
Ms. MacKenzie manages several accounts, serves as local trial counsel for multiple clients and is a lead member of the National Coordinating Counsel team for several clients. She served as Vice Chair/Chair of the firm's Products Liability and Mass Torts group from July 2015 through December 2020. Ms. MacKenzie is adept at developing and implementing defense strategies in state and federal courts for national asbestos products manufacturers, suppliers, and contractors.
Additionally, she has participated in numerous committees to provide input on proposed court procedures, general orders, and general asbestos case management protocols for designated defense counsel.
Education
Northwestern School of Law of Lewis & Clark College – J.D., 1997

Yale University – B.A., Political Science, 1994
Memberships
American Bar Association
Defense Research Institute
International Association of Defense Counsel
King County Bar Association
Washington Defense Trial Lawyers
Washington State Bar Association
Oregon State Bar
Virginia State Bar
California State Bar
The Product Liability & Mass Torts Practice Group at Williams Kastner continues to expand and adapt to developments in the legal environment for product manufacturers, sellers, distributors and their insurers. Effective risk management, new technological advances, and major changes in tort law are just a few of the challenges faced by businesses today, and Williams Kastner recognizes the significant impact of these developments on the needs of companies involved in the business of manufacturing and selling products.
The attorneys at Williams Kastner have an extremely broad base of experience. Our clients benefit not only from our product liability background, but also from our experience in other areas such as personal injury and medical malpractice defense. Several attorneys also have engineering degrees, which is an asset in matters involving mechanical devices, machinery, tools and electrical equipment.
Every product liability attorney at Williams Kastner takes the same practical, cost-conscious approach to handling product liability disputes. Cases are handled from a pragmatic perspective, and our attorneys consistently seek alternative methods for dispute resolution whenever appropriate. When cases do go to trial, our attorneys are well known for their preparation, tenacity, and imagination. The firm's attorneys pride themselves on the ability to handle complex matters by appropriately utilizing the firm's extensive resources including paralegals, trained support staff, sophisticated computer resources, and state-of-the-art communications equipment.
We have experience in all areas of product liability law. We represent clients with products in numerous areas, including industrial equipment, consumer goods, pharmaceutical, construction, and chemicals. Williams Kastner attorneys have tried many complex cases involving construction equipment and heavy machinery, including cranes, scaffolding, hoists, and lifts. Over the years, we have developed ample experience in representing clients in mass tort claims, ranging from the Dalkon Shield litigation to asbestos litigation. Our litigation experience includes client and expert witness responsibilities at the local, national, and international level.
Williams Kastner has been delivering legal and business advice to a broad mix of clients since our Seattle office opened in 1929. With more than 65 lawyers in Washington and Oregon, the firm provides national and regional capabilities that offer a client-first approach with a practical sensibility only a local firm can provide.
We are attorneys, paralegals, litigation assistants and professional support staff dedicated to advancing the business and legal objectives of our clients. We are focused on building relationships with our clients by combining knowledge and experience with creativity—both in and out of the courtroom. Our shared values are shown through the dedication to our work and the pride with which we devote towards the practice of law.