Patricia E. Lowry
Florida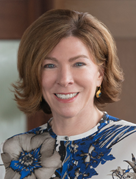 Squire Patton Boggs
200 South Biscayne Boulevard
Suite 3400
Miami, FL 33131
Tel: +1 561 650 7214

Email:

patricia.lowry@squirepb.com
Web:

www.squirepattonboggs.com
Patricia E. Lowry is a Fellow in the American College of Trial Lawyers and focuses her practice on product liability and employment litigation, with expertise in pharmaceutical defense.
She has more than 20 years' experience defending cases involving prescription medications, over-the-counter products and medical devices. Pat also defends consumer fraud and marketing product claims, including putative class actions, and is experienced in defending pharmaceutical whistleblower actions.
Prior to her career in private practice, Pat was a judicial law clerk to the Honorable José A. Gonzalez Jr. of the US District Court, Southern District of Florida.
Our Products Liability Litigation Practice is internationally renowned for its successful defense of many of the world's largest companies in cases involving catastrophic bodily injury, property damage or economic loss allegedly caused by defective products, devices or exposure to toxic substances.
We regularly represent clients as global, national and regional coordinating counsel on mass action, multidistrict litigation, cross-border and individual lawsuits. Our extensive experience and broad footprint allow us to provide clients with a unified defense and thorough insight into theories of liability, scientific and medical experts, the national plaintiffs' bar in the US and claimants' counsel in Europe, as well as judges and courtroom procedure in jurisdictions across the globe. In Europe, we represent clients in criminal proceedings related to products liability matters, and in Asia, we advise clients on China's 2010 Tort Liability Law.
Squire Patton Boggs is a full service global law firm providing insight at the point where law, business and government meet, giving you a voice, supporting your ambitions and achieving successful outcomes.
With a multidisciplinary team of over 1,500 lawyers in 45 offices across 20 countries, we are well-established geographically with strong local and regional positions in North America, Europe, Asia Pacific, the Middle East and Latin America, and our practice experience spans all key sectors.
"Patricia offers experience in a wide range of litigation, including product liability. She has notable expertise in the pharmaceuticals sector, frequently appearing in cases concerning medical devices and prescription medications."