Robert F. Chapski
Tennessee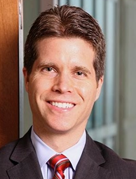 Lewis Thomason, P.C.
424 Church Street
Suite 2500
Nashville, TN 37219
Tel: (615) 259-1366

Email:

rchapski@lewisthomason.com
Web:

www.lewisthomason.com
Bob Chapski is a shareholder in the firm's Nashville office and chair of the firm's Product Liability Practice Group.
Mr. Chapski regularly represents businesses and individuals and is experienced in a variety of litigation-related fields including product liability, tort, commercial litigation and employment law. With decades of experience working directly with manufacturers, expert witnesses and other nationally prominent attorneys across the country, he has in-depth knowledge to assist clients and other attorneys throughout courts in Tennessee.
Mr. Chapski has also served as both lead trial counsel and appellate counsel, and his jury trial experience includes product liability matters as well as other tort and business litigation matters.  He frequently speaks on topics related to business and product liability litigation and, in addition to various bar memberships, he is a member of the International Association of Defense Counsel and the Product Liability Advisory Council (PLAC).
Mr. Chapski has been honored by Best Lawyers, Mid-South Super Lawyers and has an AV Preeminent Rating from Martindale-Hubbell.  He was selected by Who's Who Legal (WWL) as being among the world's highest-ranking lawyers as part of the 2022 edition of WWL: Product Liability Defense 2022.
He is a graduate of the University of Notre Dame and the University of Tennessee College of Law, graduating first in his class at both institutions.
Affiliations:
Tennessee Bar Association
Nashville Bar Association
International Association of Defense Counsel
Defense Research Institute
ALFA International
Catholic Business League
Rotary Club of Nashville
Based on decades of effective product liability defense, Lewis Thomason attorneys are recognized throughout the state, region, and country for their strong product liability defense practice, and we are well prepared to guide our clients through the maze of pretrial discovery and litigation.  We have served as lead counsel throughout the Southeast in federal and state courts, associated trial counsel, coordinating counsel, and national discovery counsel.  In addition to our core strength of experienced trial lawyers, we have a strong support staff of paralegals, secretaries, and information technology specialists who can manage large amounts of information in an efficient and cost-effective manner.  We also counsel corporate clients on claim prevention and risk assessment.
We have represented manufacturers of automobiles, recreational vehicles, personal watercraft, motorcycles, airplanes, power equipment, construction equipment, firearms, medical devices, pharmaceuticals, chemicals, and other toxic substances.  Our firm also represents manufacturers, wholesalers, and retailers of products for the home, including ladders and electrical outlets, and industrial products like boilers and presses.  We know how to develop a case plan and themes and target discovery toward the development of those issues.  We also have knowledge of jurisdictional issues that are critical in helping the client decide how to conclude a case, such as which jurisdictions are not particularly "manufacturer-friendly."  Because of our comfort in the courtroom, we are adept at helping our clients evaluate whether to go to trial from a position of strength, even when the risk is significant.
Lewis Thomason is a law firm proud to have a longstanding tradition of excellence and be squarely poised for a successful future. We are committed to providing a level of service that builds respect and establishes long-term relationships. Combining expertise with experience, our firm offers a wide range of legal services and strives to create an atmosphere of trust and communication between our clients and lawyers.
We work diligently to resolve conflicts and create enterprise opportunities for our clients. We respond to our clients promptly and clearly, explaining matters in common, understandable language rather than complex legal jargon. By meeting clients' legal needs thoroughly and taking care to avoid pitfalls that could lead to unnecessary litigation, Lewis Thomason offers exceptional representation at reasonable costs.
Our highly skilled attorneys cover the entire state of Tennessee and serve regional and national clients. Whether you're facing a lawsuit, struggling with a legal issue or need help with a complex business matter, we are confident that the first step to getting results is to contact us.