Vaughn A. Crawford
Nevada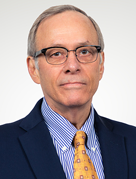 Snell & Wilmer LLP
3883 Howard Hughes Parkway
Hughes Center, Suite 1100
Las Vegas, NV 89169-5958
Tel: 702.784.5200

Email:

vcrawford@swlaw.com
Web:

www.swlaw.com
Vaughn Crawford's practice is focused primarily on product liability defense, emphasizing automotive and pharmaceutical/medical device products. Vaughn's trial experience includes a major class action on behalf of an automobile manufacturer, as well as numerous other product liability cases as lead trial counsel in various jurisdictions (including Arizona, Texas, California, Florida, Nevada, Washington, Oregon, Oklahoma and Virginia), in both state and federal courts.
His practice also includes employment litigation (wrongful termination and discrimination matters, and other diverse employment issues, including enforcement and defense of covenants not to compete and confidentiality/trade secret issues), as well as complex commercial litigation.
Education
J. Reuben Clark Law School, Brigham Young University (J.D., cum laude, 1980)
Brigham Young University Graduate School of Management (M.P.A., Healthcare, 1977)
Brigham Young University (B.A., English, 1974)
Snell & Wilmer has developed one of the largest, most successful and cost-effective product liability attorney teams in the United States.
Our product liability attorney team includes attorneys who have extensive trial experience in both state and federal courts. An effective defense team requires real trial lawyers, not "litigators" who avoid the courtroom at any cost. We have prepared and tried a large number of product liability cases from catastrophic injuries involving individual plaintiffs to large product liability class actions involving millions of plaintiffs. Several of the group's attorneys are fellows of the American College of Trial Lawyers.
Attorneys in the group regularly try cases throughout the United States. In recent years, our attorneys have tried cases in Arizona, Alabama, Arkansas, California, Florida, Georgia, Hawaii, Idaho, Indiana, Kansas, Louisiana, Michigan, Missouri, Montana, Nevada, New York, Oregon, Pennsylvania, South Carolina, Texas, Utah, Washington, and other states.
Founded in 1938, Snell & Wilmer is a full-service business law firm with more than 450 lawyers practicing in 16 locations throughout the United States and in Mexico.
The firm represents clients ranging from large, publicly traded corporations to small businesses, individuals and entrepreneurs. Snell & Wilmer and its lawyers have been recognized by clients and peers for exceptional legal skills and ethical business practices with various distinguished awards. The firms is renowned for having extensive experience in a full range of transactional and litigation legal services.
The firm's range of practices include, among others: bankruptcy, bioscience, business litigation, construction, corporate, employee benefits, energy/environmental, healthcare, intellectual property, international, labor/employment, product liability, real estate/zoning, tax, and trusts/estates.